Hannah Richards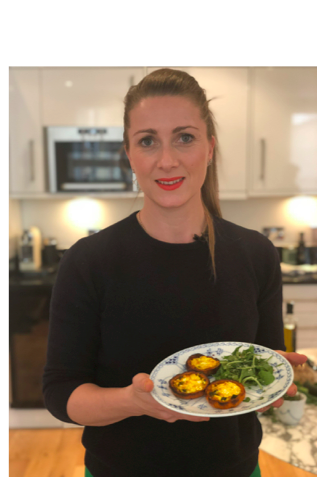 Hannah Richards is a renowned industry-certified Nutrition, Lifestyle, and Metabolic Typing Coach, Author of The Best Possible You, and Founder of The Gut Clinic, www.thegutclinic.net.
Hannah's unique approach is unparalleled, being only a handful of Experts identifying and using an individual's own metabolic type to create a highly bespoke and personal nutritional and lifestyle plan/strategy for their own optimal physical and mental wellbeing.
She is also a trained Functional Diagnostic Nutritional Coach from the renowned, College of Naturopathic Medicine and has had to honour of studying with the world's most influential practitioners in health and wellbeing.
Hannah launched The Gut Clinic in 2016 and has treated hundreds of patients. Her specialism involves optimising gastrointestinal health and body weight by boosting metabolism and physiology.
She shows patients how to truly listen to their own bodies to enable them to take their health into their own hands.
Her mission is to dispel misinformation and "noise" that we constantly hear which ultimately harms our relationship with food.
With the number of self-styled health bloggers, vegan advocates and wellbeing gurus out there sharing lots of conflicting information, it can be really hard to drill down into the real nuts and bolts of healthy eating, and a healthy relationship with one's own body image.
Hannah's unique training and functional medicine aspect of her approach, helps people from all walks of life embrace their bodies and the natural way in which they work.
Hannah privately consults for brands, organisations and regularly hosts talks and workshops across the UK.
She has seen a rapid rise in families requesting her workshop services where she overhauls their decision-making, helps them get into the habit of shopping and sourcing their food locally as well as introducing them to new recipes.
Hannah co-owned a successful fully functional gym and holistic health clinic in Hampstead prior to the launch of The Gut Clinic.  She lives in London and is an avid advocate for cold water therapy and its profound benefits on gut health, even hosting cold water swims. She also hosts a number of hugely popular gut retreats up and down the country.  Hannah loves sharing new recipes on her official Instagram with her 18k followers.